Isn't 1 Radiotherapy Machine Enough, Why Does Mount Miriam Cancer Hospital Have 3 Different Models?
Radiotherapy machines are expensive. Most hospitals in Malaysia, have only one radiotherapy machine (if they have any), as it is a very high investment.
If that's the case, how come Mount Miriam being a not-for-profit hospital would want to invest in three different radiotherapy machines? Not only that, but two of the three machines in Mount Miriam are also the state-of-the-art machine that is more than capable to handle sophisticated technology such as Stereotactic Radiotherapy. The answer is:
"Radiotherapy machine for cancer management is not 'one-size-fits-all'
Having a range of radiotherapy machines allows our oncologist to match every tumor to the best possible treatment. It gives our doctor the flexibility to adjust the patient's treatment plan and offer options to the patients.
This is why we believe in the value of ploughing back our profit to the community by investing in machines. Currently, we have the most extensive radiotherapy solutions in Penang.
We have 3 radiotherapy machines – from the most commonly used LINAC right through to the state-of-the-art CyberKnife. Other than that, we also offer brachytherapy (Internal Beam Therapy).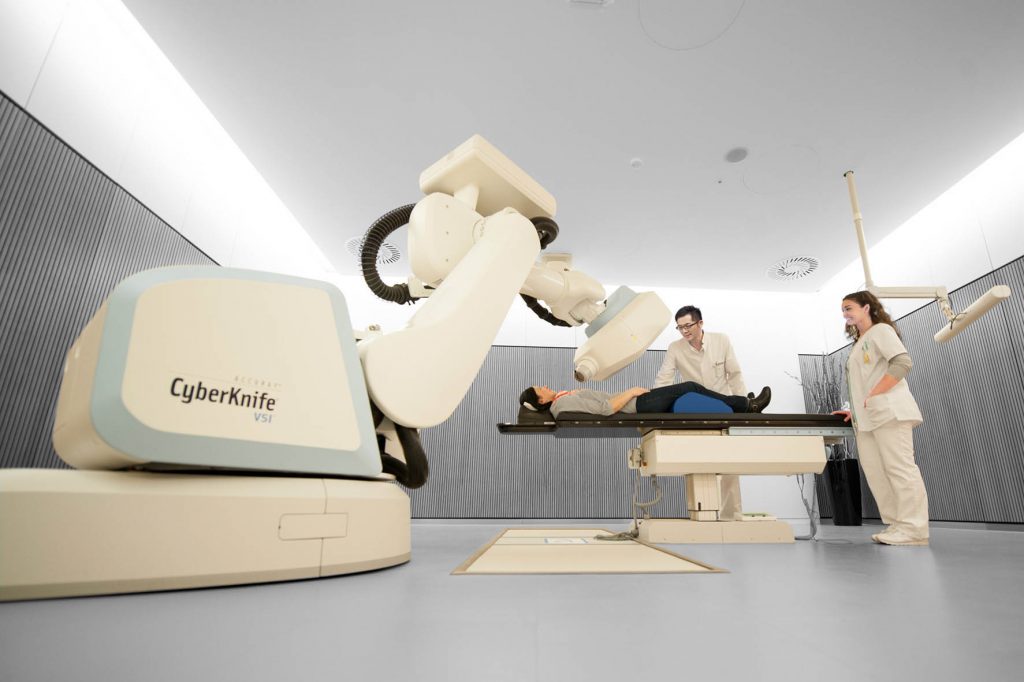 Supports real-time tumor tracking and motion synchronization so it boasts sub-millimeter robotic precision.
An effective and non-invasive alternative to surgery for selected tumours which are inoperable or considered too high of a risk to operate.
Unlike other radiotherapy solution, treatment can be completed in 1-5 outpatient visits across 1-2 weeks.

Most patients can continue normal activity throughout treatment.

The only one in Malaysia & Singapore.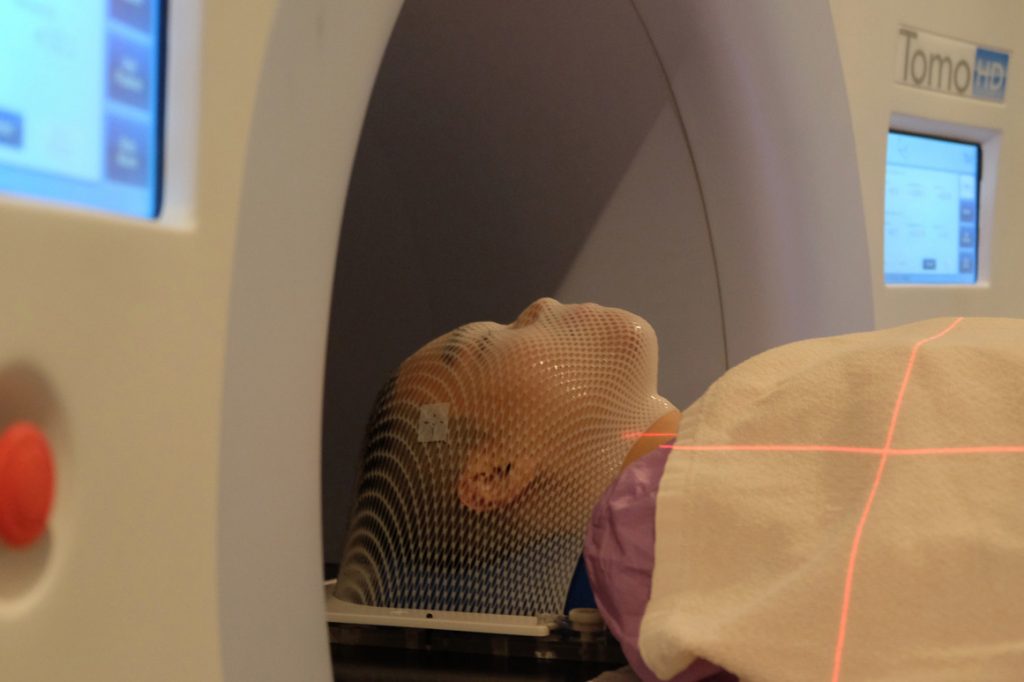 TomoTherapy combines integrated CT imaging for exceptional treatment accuracy.
A first-of-its-kind helical treatment delivery platform that uses patented beam-shaping technology to ensure radiation conforms to the patient's tumor and avoids surrounding healthy tissue, enabling clinicians to achieve a measurable reduction in side effects.

The only one in Northern Malaysia.
Linear Accelerators (LINAC)
The most readily available in the market.

In the case where a patient's tumour is away from the vital organ and Tomotherapy's or CyberKnife's degree of accuracy is not necessary, this could be a cost-effective option.
We believe that treating our patients with a more differentiated approach will translate more value to our patients.