World Cancer Day 2018
Messages to all Cancer Patients
Mount Miriam Cancer Hospital put up a World Cancer Day message board for survivors, caregivers, supporters & staff to share their messages to cancer patients around the world. These are the 33 heart-warming messages: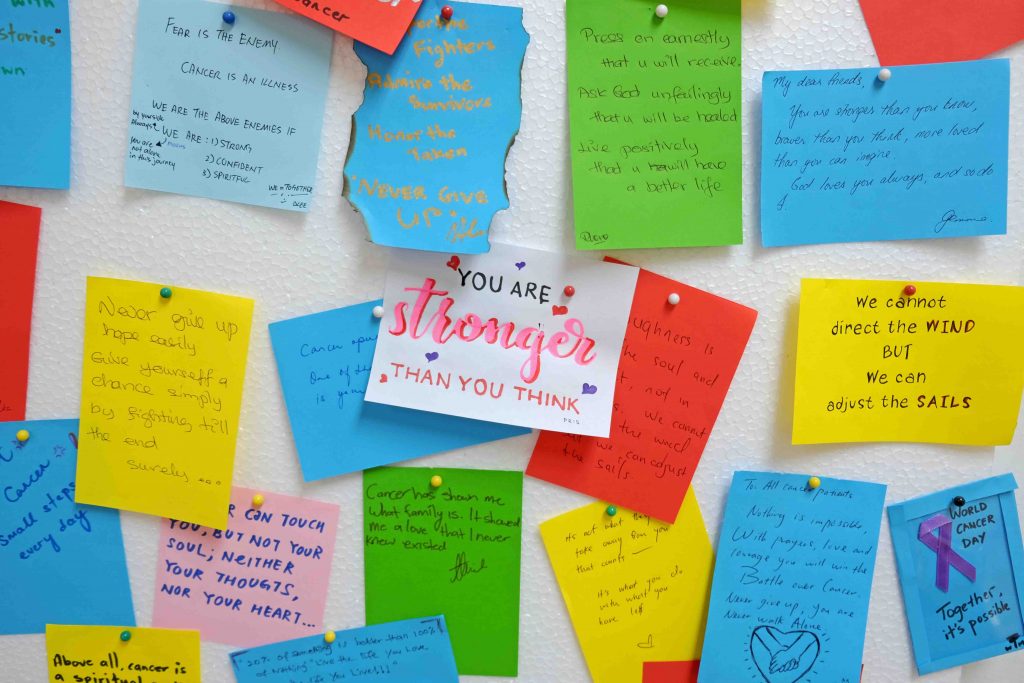 1. You are stronger than you think.
2. Cancer can take away all of my physical abilities. It cannot touch my mind. It cannot touch my heart. And it cannot touch my soul. – JM
3. Never give up. Give yourself a chance to see the world again. Fight till the end.
4. We cannot direct the wind, but we can adjust the sails.
5. Hei Fighter, we know it hurts and it is tiring, but stay strong. It might be stormy now, but it can't rain forever. There's always rainbow after the rain. And the joy after the pain. Be strong and of a good courage. – Luis, Survivor
6. Never give up hope easily. Give yourself a chance simply by fighting till the end.
7. Support the fighters. Admire the survivors. Honor the taken. Never give up.
8. To all cancer patients, nothing is impossible. With prayers, love and courage you will win the battle over cancer. Never give up, you will never walk alone. – Shawn
9. You can't cross the sea merely by standing and staring at the water. You are not alone. Together, let's fight through the waves. #WorldCancerDay2018
10. Dear all fighters! You are doing an awesome job! Keep it up! You can do it. Hats off to you. – Phyllis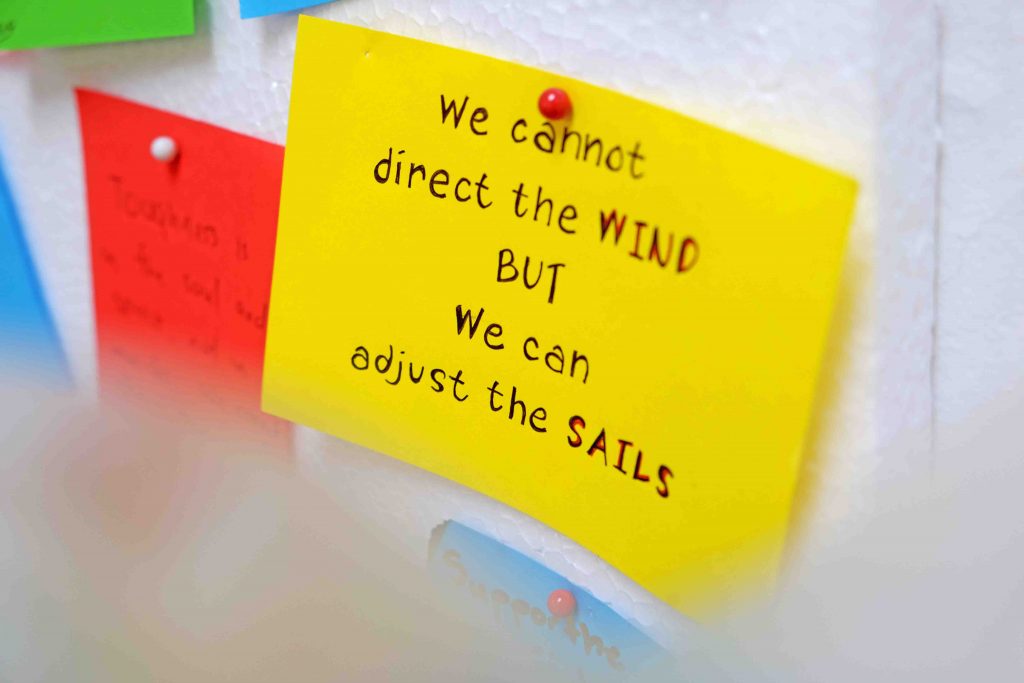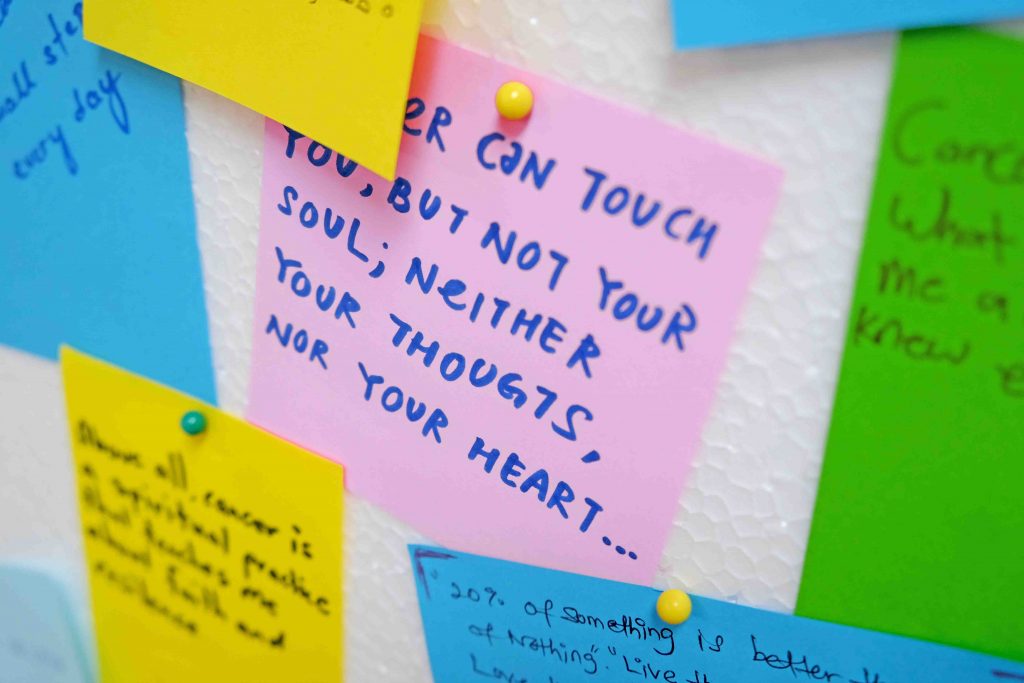 11. World Cancer Day – Together, it's possible.
12. "20% of something is better than 100% of nothing." Live the life you love. Love the life you live!!! – Alagandra.
13. Fear is the enemy. Cancer is an illness. We are the above enemies if we are strong, confident and spiritful. We are by your side always. You are not alone in this journey.
14. You never know how strong you are until being strong is the only choice you have! – Thara
15. Toughness is in the soul and spirit, not in muscles.
16. Do not give up. The beginning is always the hardest. You can do it. You can defeat it.
17. It is not what they take away from you that counts. It is what you do with what you have left.
18. Never give up, life is worth living. There is life after cancer.
19. My dear friends, you are stronger than you know. Braver than you think. More loved than you can imagine. God loves you always, and so do I. – Gemma
20. Press on earnestly that you will receive. Ask God unfailingly that you will be healed. Live positively that you will have a better life. – Rhena
21. Cancer has shown me what family is. It showed me a love that I never knew existed.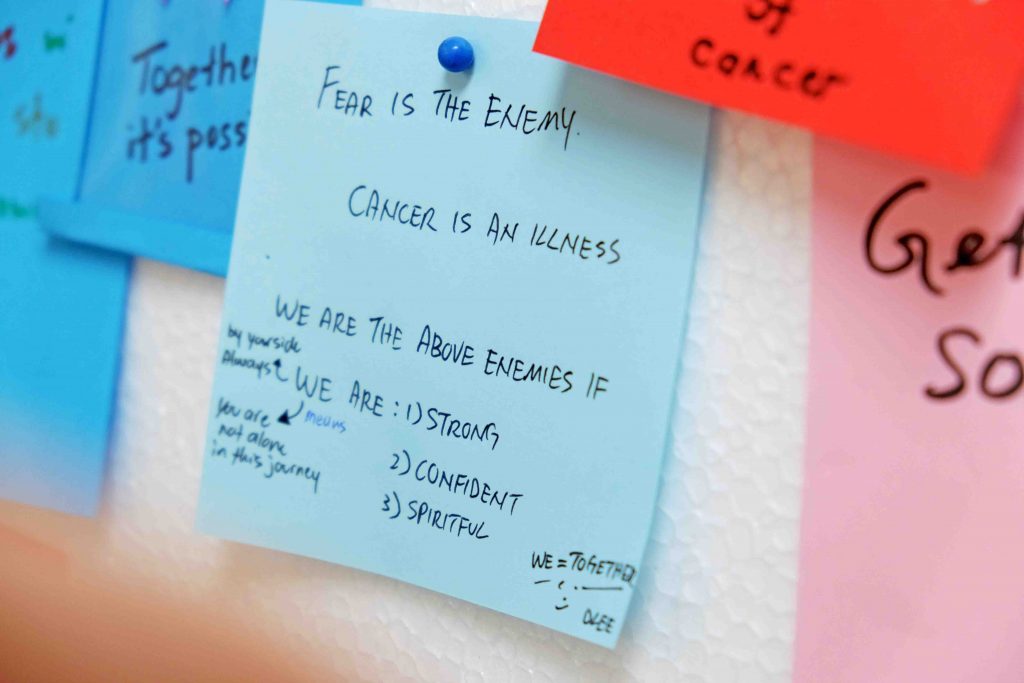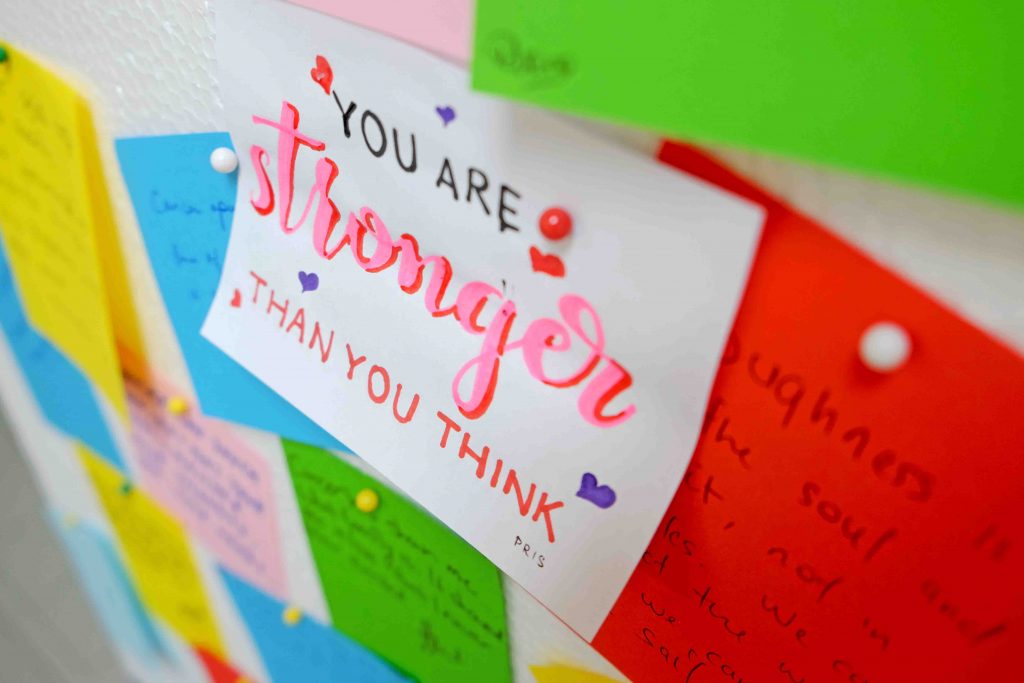 22. What cancer cannot do – cancer is so limited. It cannot cripple love. It cannot shatter hope. It cannot corrode faith. It cannot destroy peace. It cannot kill friendship. It cannot suppress memories. It cannot silence courage. It cannot invade the soul. It cannot steal eternal life. It cannot conquer the spirit.
23. The ultimate measure of a man is not where he stands in moments of comfort and convenience, but where he stands at a time of challenge and controversy. Believe that you can. God will guide you.
24. Attitude is the little thing that makes a big difference. – quote from Winston Churchill
25. The potential within you is greater than the obstacles around you.
26. Cancer can touch you, but not your soul; neither your thoughts, nor your heart.
27. Above all, cancer is a spiritual practice that teaches me about faith and resilience.
28. You can be a victim of cancer or a survivor of cancer.
29. Cancer may have started the fight but you will finish it.
30. I have cancer and it's a battle I intend to win.
31. Beat cancer! Small steps every day.
32. Scars are tattoos with better stories.
33. Cancer opens many doors – One of the most important is your heart!