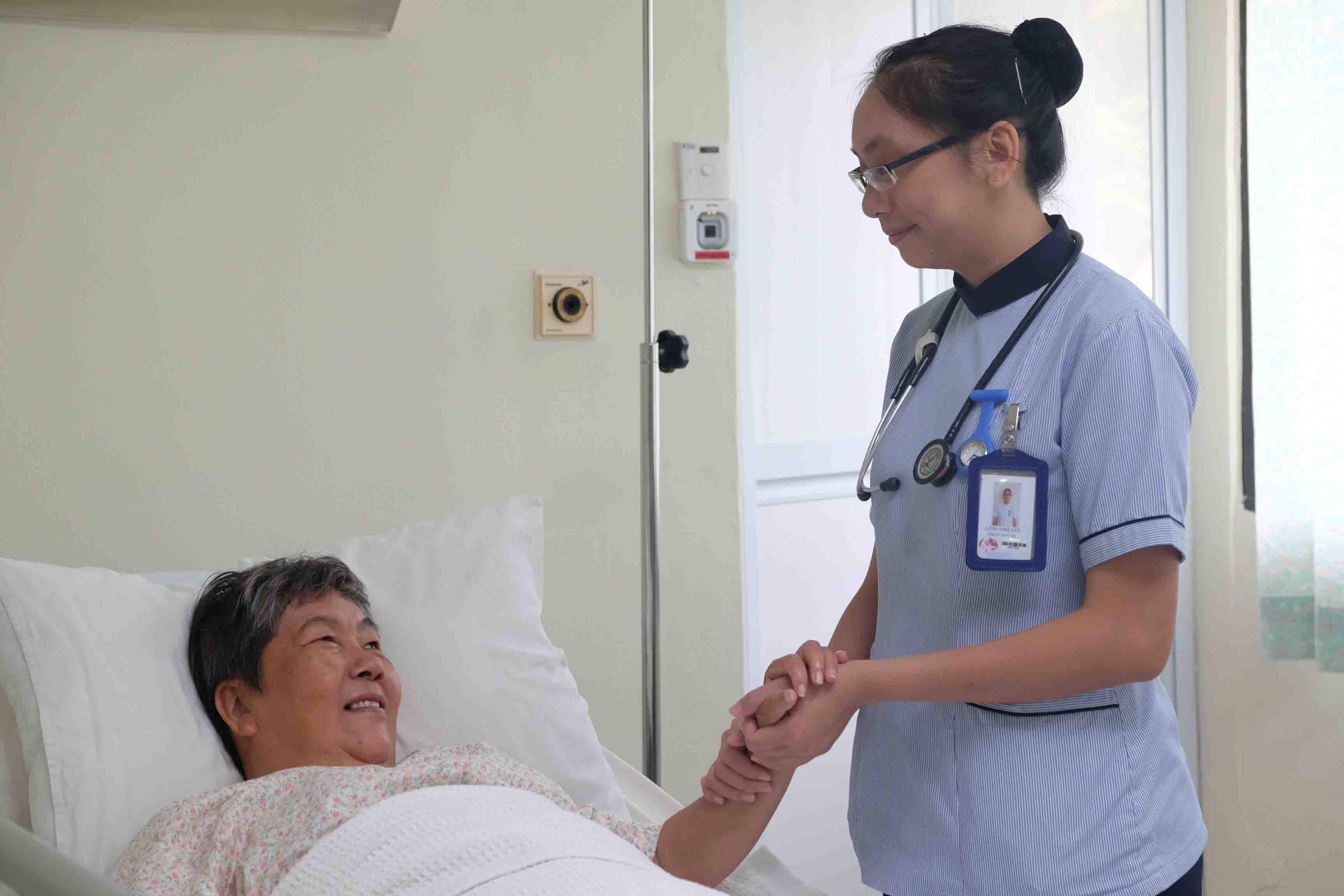 Our Palliative Care Team, Oncology Nurse making sure the patient is always comfortable, happy and attended to, whenever needed.
What is Palliative Care?
Integrating Holistic Care with Compassion, Dignity & Respect
Palliative Care is a holistic approach which improves the quality of life of patients facing various challenges associated with life-threatening illnesses such as cancer.
Palliative Care emphasizes the quality of life of cancer patients by helping them live as comfortably as possible with the illness. Our Palliative Care Team focuses on identifying these needs as early as possible by managing the physical pain together with any related social, psychological and spiritual issues faced by patients.
It is our mission to serve all cancer patients who are in need of palliative care with love, humility, compassion and respect by enhancing and preserving the dignity of all beings right through to the end of life.
Palliative Clinic for Consultation
Every Tuesday, 2 pm – 4 pm
(Kindly contact us to make an appointment)
How does Palliative Care help?
Our main objective would be to provide comfort by addressing and relieving the physical symptoms related to advanced and progressive life-threatening cancer conditions.
Holistic care provides support to patients and family members facing social, psychological and spiritual issues as they go through such difficult situation. Our team will be able to prevent or minimize such pain with early identification, impeccable assessment and prompt intervention of the issues.
It is important to promote understanding and respect towards patients at the end of life and to prevent unnecessary and futile interventions in order to allow a dignified end of life journey.
What issues are addressed in Palliative Care?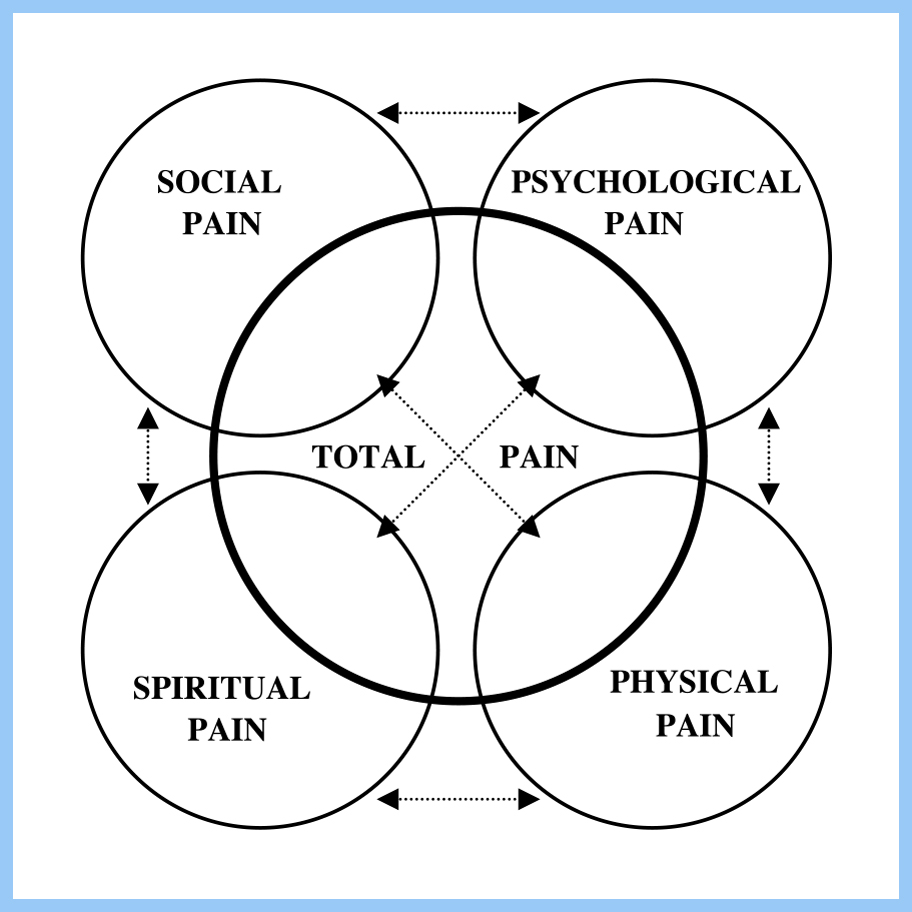 The effects of cancer vary from person to person. The total pain faced by a patient is made up of physical, psychological, spiritual and social.
Physical – Cancer patients may experience physical symptoms such as pain, fatigue, loss of appetite, nausea, vomiting, shortness of breath and insomnia. Early identification of the issues and prompt intervention can help to relieve these issues to improve the quality of life of patients.
Psychological – Being diagnosed as a cancer patient may be a stressful journey. Depression, anxiety and fear are the few common psychological issues faced by patients and family members. Emotional support is provided to help patients and family members go through this predicament with a positive and peaceful mind.
Spiritual – With a cancer diagnosis, patients and families often look more deeply for meaning in their lives. Fear of the unknown may bring patients closer to their faith or spiritual beliefs, whereas others might struggle to understand why cancer happened to them. Our trained Palliative Care Team is equipped to help patients in this journey to find a sense of peace and reach a point of acceptance that is appropriate for their situation.
Social – Cancer also substantially changes patients' daily lives. Consequently, patients often face problems in various aspects of social life, such as family life, relationships with people around them, work, income and leisure activities. Patients might suffer from low self-esteem, depression and eventually withdraw themselves from their social circle. We recognize the need for support in these areas to maintain a good quality of life for cancer patients.
Who would benefit from Palliative Care?
Ensuring peace of mind that your love one is comfortable and well-taken care of by us
Being a cancer specialist hospital in Malaysia, we at Mount Miriam Cancer Hospital understand the importance of Palliative Care to cancer patients and their family members.
Palliative Care enhances the opportunity for patients and families to achieve a sense of growth, resolve differences and find a comfortable closure. It helps to reduce the suffering and fear associated with dying and prepares the family for bereavement.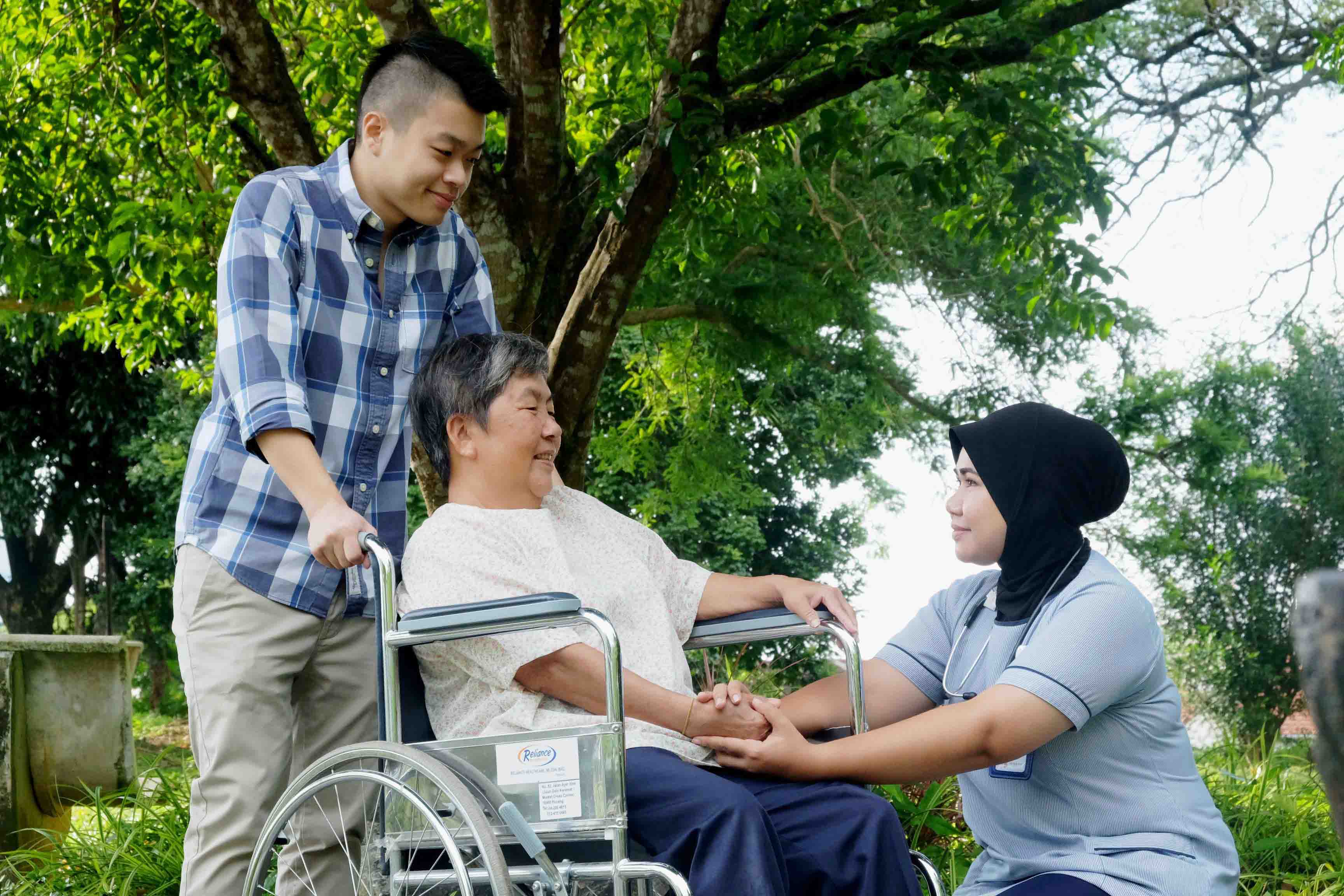 Family members can have peace of mind that their love one is being cared for by our team.
When should Palliative Care be introduced?
At any point in a patient's cancer journey, from diagnosis to the end of life.
It is crucial that Palliative Care be introduced once the patient has been diagnosed with the disease and it should go hand in hand while curative treatments are being carried out.
Traditionally, doctors will only start Palliative Care towards the final stages of a patient's life. However, Palliative care works best when you start it as soon as you need it during the treatment process. People who receive Palliative Care along with treatment for cancer often have less severe symptoms, a better quality of life and are more satisfied with the treatment.
Who is in our Palliative Care Team?
Our Palliative Care Team consists of a professional team of Consultant Clinical Oncologists, Palliative Doctor, Medical Officers, Oncology Nurses and Pastoral Carers working together to manage the care and uphold the best possible quality of life for the patients.
What is the estimated cost for Palliative Care?
Estimated cost is about RM 7,000.00 – RM 10,000.00 (per month):
Inclusive of room &  board-single room, meals, doctor & nursing charges and oxygen supply.

Excluding necessary medications, medical supplies, physiotherapy and any additional procedures, if required.

Maximum of 3 months stay (varies depending situation).
The cost varies depending on the specific needs of the patient. You may contact our Customer Service Team via Whatsapp, email, or call +604-8923808/ +6016-5217054 to book an appointment with our Palliative Doctor in order to have a better understanding on Palliative Care.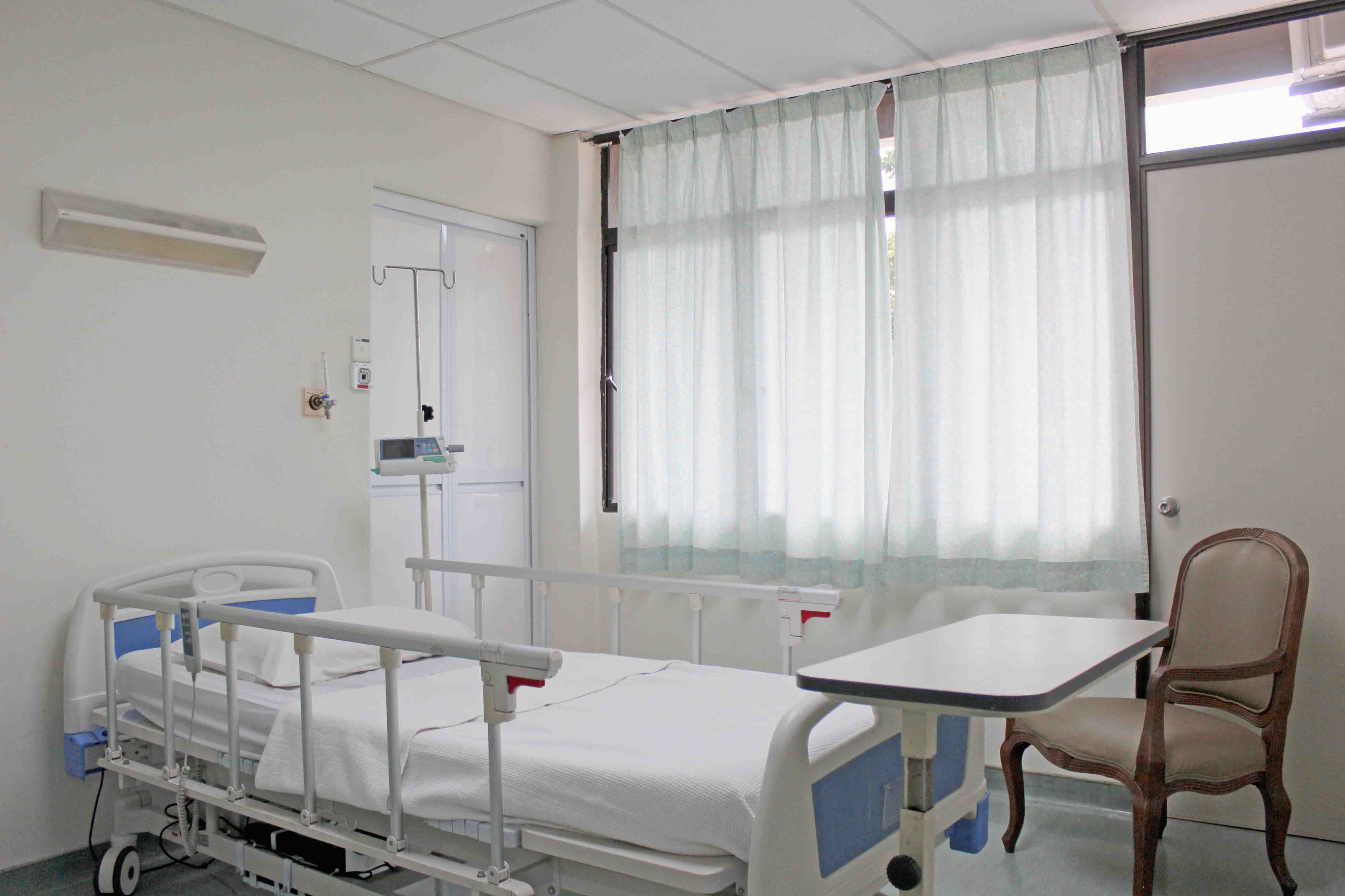 A clean room with a comfortable and peaceful environment to ensure the best possible quality of life for patients.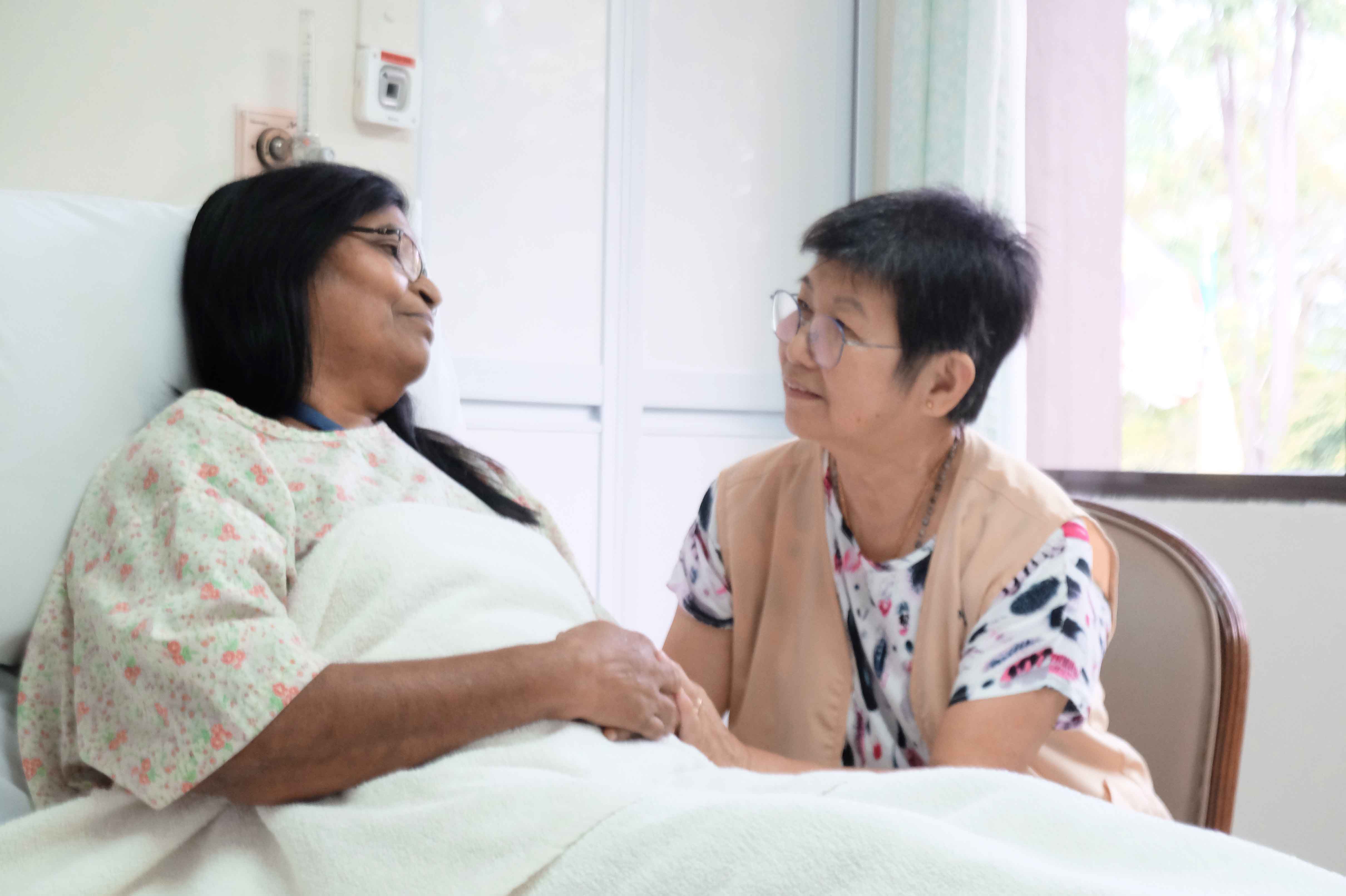 Our Clinical Pastoral Carer providing emotional and social support to patient.
Contact Us
If you have any further questions regarding Palliative Care, kindly contact our customer service: