Come join our dedicated team to make a difference by providing hope and healing to those in need.
Mount Miriam Cancer Hospital is the premier cancer treatment centre in Malaysia with a heritage of being the leading not-for-profit, Mission hospital in Penang committed to serving the needy with the best in medical technology and with the heart of compassion, respect and integrity.
Job Vacancies / Career Sponsorships
Job Vacancies
We offer a remuneration package that is competitive which commensurate with qualification and experience. Interested applicants are invited to submit their application through Jobstreet.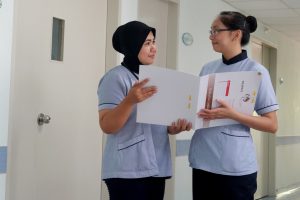 Career Opportunities Available:
Marketing Executive
Staff Nurse
Healthcare Assistant
Radiation Therapist
Medical Physicist
Required qualifications and more information regarding the jobs are listed in Jobstreet.