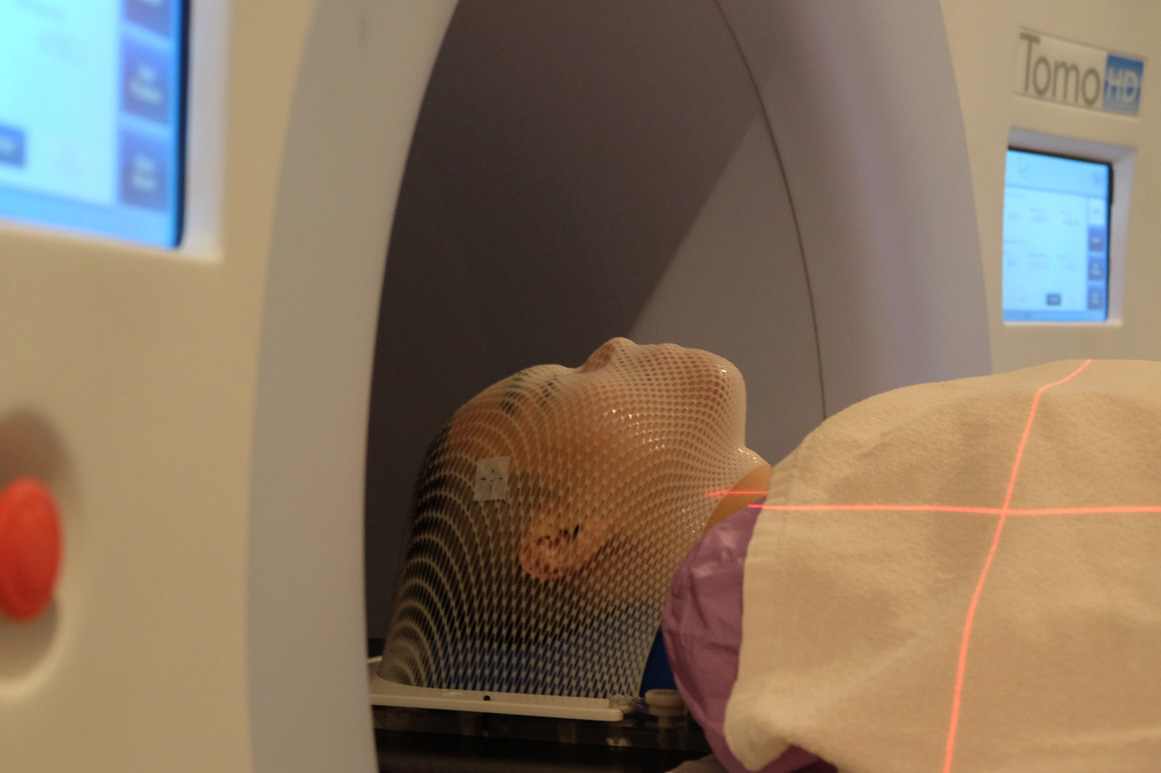 Advanced technology makes it possible to deliver radiation with unprecedented precision
Ever since radiation is proved to be a valuable weapon against cancer, doctors and researchers have been looking for ways to make radiation treatments safer and more effective. The critical issue has been finding a way to deliver enough radiation to destroy abnormal cells while minimizing damage to surrounding healthy tissue. In this search, tomotherapy has been a remarkable leap forward.
Tomotherapy is an advanced, image-guided, intensity-modulated radiation therapy (IMRT)
A revolutionary innovation that fights cancer in ways doctors used to only imagine.
The only radiation therapy system designed on a Computed Tomography (CT) scanner foundation. Advanced radiation delivery and imaging technology are built in one system, allowing precise and effective radiation treatment for you.
Uses daily CTrue™ imaging, to guide the treatment each day, so that Clinical Oncologists can monitor your treatment everyday based on the changes in your anatomy.
Capable of treating small, large and/or multiple tumours in multiple areas of the body in one treatment session with one setup only. Conventionally, you will need to be re-positioned for treatment of other sites during the same treatment session.
Attacks tumours with highly precise radiation delivered from 360 degrees around you – which increases the control in getting radiation where it needs to be and helps to decrease the damage to surrounding healthy tissue and organs.
Documented advantages: Hundreds of scientific papers have been written on the use of Tomotherapy in clinics worldwide, proving its unique design results in superior treatment plans and improved clinical outcomes compared to traditional radiation therapy.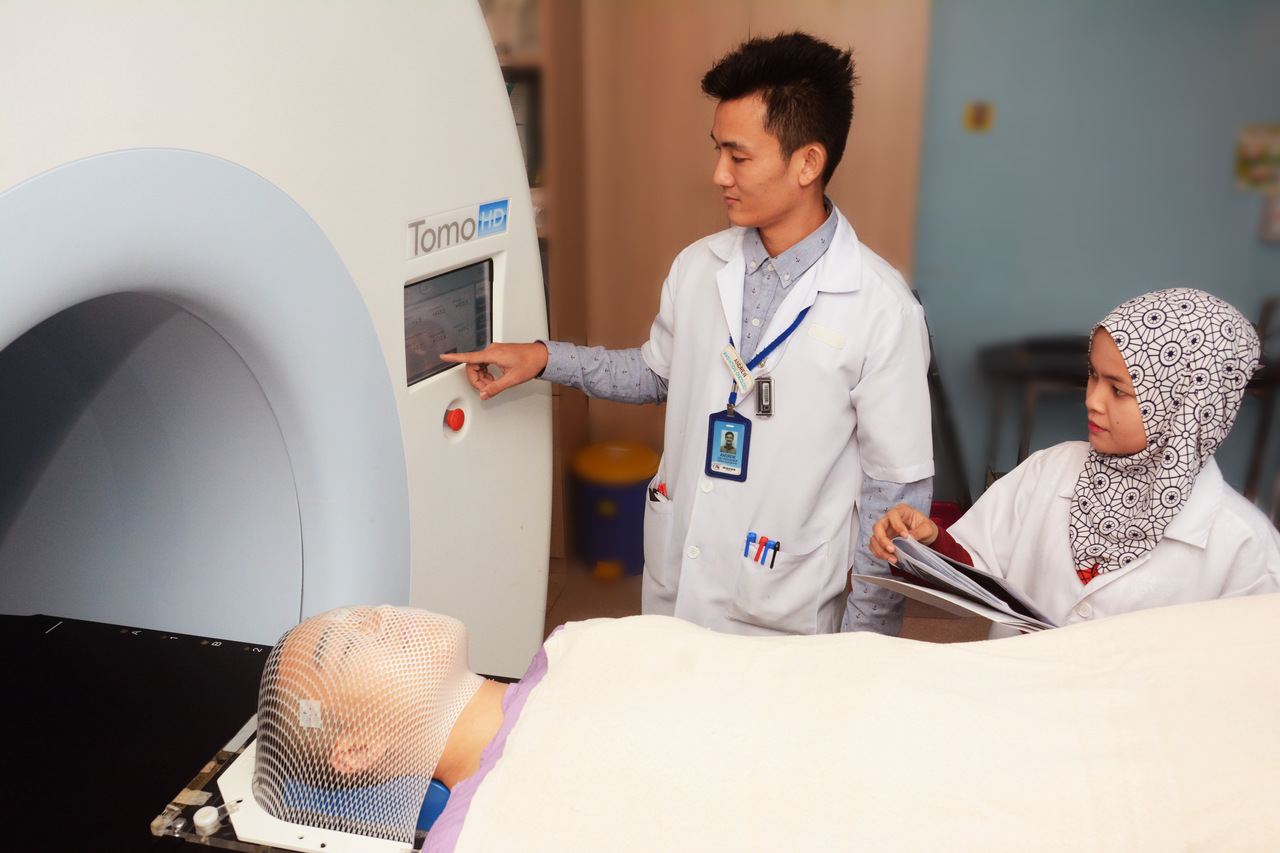 Tomotherapy combines intensity modulated radiation therapy with the precision of computed tomography scanning technology
Tomotherapy has an integrated imaging system known as CTrue™ imaging where it is capable of capturing images of your body in 3-Dimensional, just like a CT Scanner. CTrue™ allows us to verify your setup position and to ensure high precision of radiation doses delivered to the tumour.
Tomotherapy's groundbreaking technology allows a single radiation beam to be divided into thousands of tiny, narrow beamlets that deliver radiation from all angles, in a pattern planned by Clinical Oncologists and Medical Physicists, coordinated by computers
Modern Onco-Radiation 
One of the most integrated and advanced systems for comprehensive cancer treatment available today. The all-in-one system scans and treats you in one go, which makes it faster, more accurate and convenient.
Provides highly precise targeting and attacking of cancer cells. This helps to effectively treat hard-to-reach and complex tumours.
Customizes treatment delivery specifically for you. No two cancers are alike but conventional radiation therapies often treat them the same way. The Tomotherapy system lets your radiation oncology team design a personalized treatment plan for you and adjust it when necessary during your course of treatment.
Minimizes damage to surrounding healthy tissue, so you have a lower risk of pain and complications.
Can often treat cancers that have returned, Tomotherapy could deliver precise radiation from 360 degrees of freedom, potentially evading the previously treated regions and allowing retreatment of recurrence.
Non-invasive, and as painless as having a CT scan or an x-ray.
Can be used in combination with surgery, chemotherapy and/or other medications to attack your cancer in many ways at once.