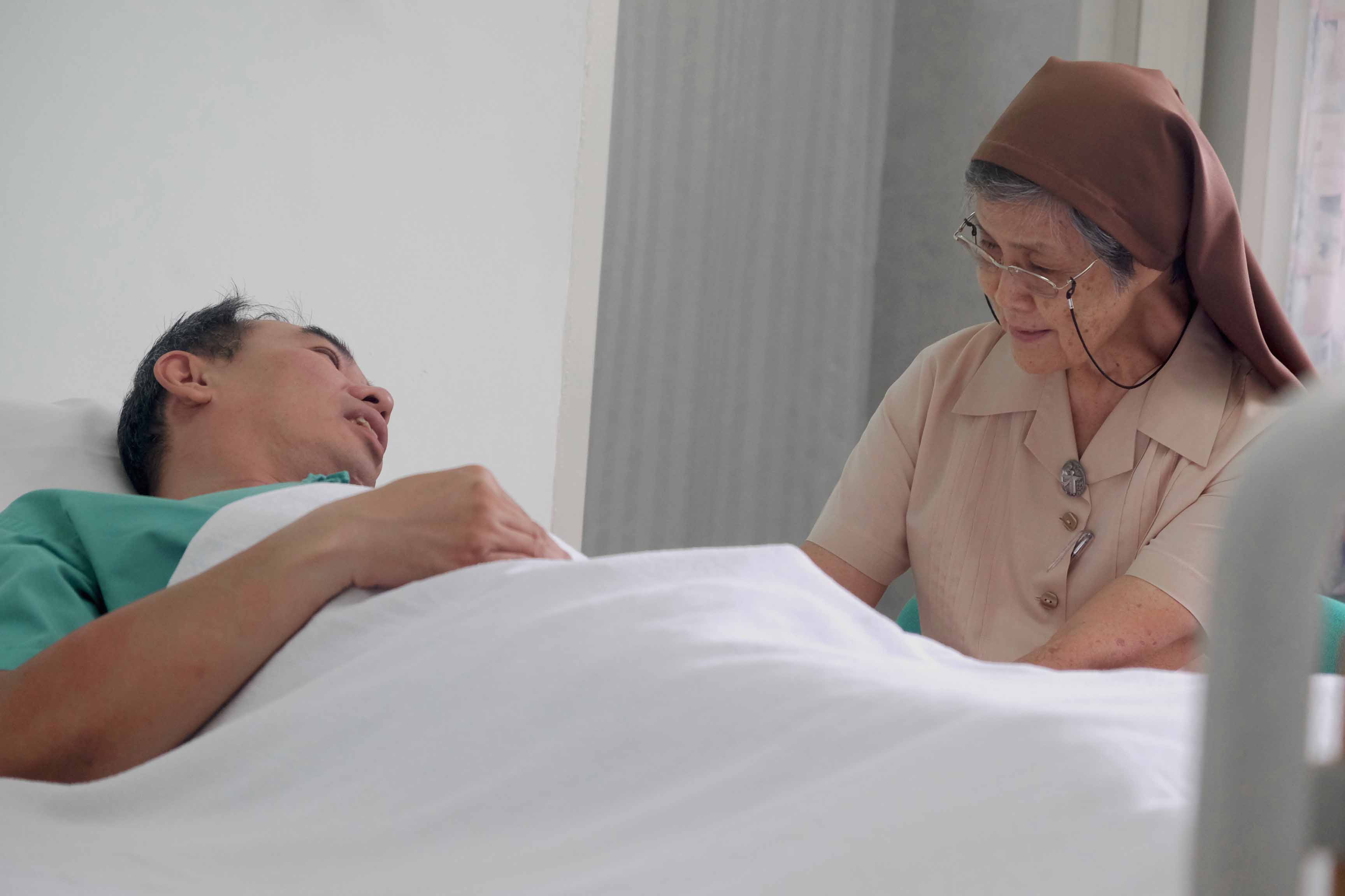 What is Clinical Pastoral Care?
Faith, Hope & Love
Pastoral care is a ministry of "presence", based on faith and prayer to provide support and love to those who are in need. 
This is the ministry of God's healing presence that Mount Miriam Cancer Hospital brings to our patients and staff. Trained Clinical Pastoral Care carers are equipped to help patients in this journey to healing & recovery. Patients and relatives receive the strength and hope they need when confronted with difficult issues facing death. 
The support and reconciliation of self, family and loved ones for the patient is the element most needed to give hope, confidence and love as they journey on in this brave fight against cancer.
Importance of total well-being
We believe that total care embraces the physical, emotional and spiritual needs of each patient. Being diagnosed as a cancer patient and to receive cancer treatment may be a stressful journey. Fear of the unknown, unease soul, separation from family, interruption to work and many more, can cause anxiety, frustration and even loneliness. Sharing your anxieties and feelings will help you to gain confidence to defeat the disease. Having a positive mind is important for your body to gain extra strength for healing. Some patients may find that facing diseases lead them to reflect on their lives and to listen to God speaking to them in their present endurance. 
Spiritual and emotional support is provided to ensure our patients experience cancer treatment with a positive and peaceful mind. When requested, ministers of different religions can be invited to offer support.