To switch to Bahasa language, kindly click/ Untuk Bahasa Malaysia, sila klik:
Kindly note that the Tele-Consultation service is only available for appointments with Dr Ho Kean Fatt and Dr Rakesh Raman.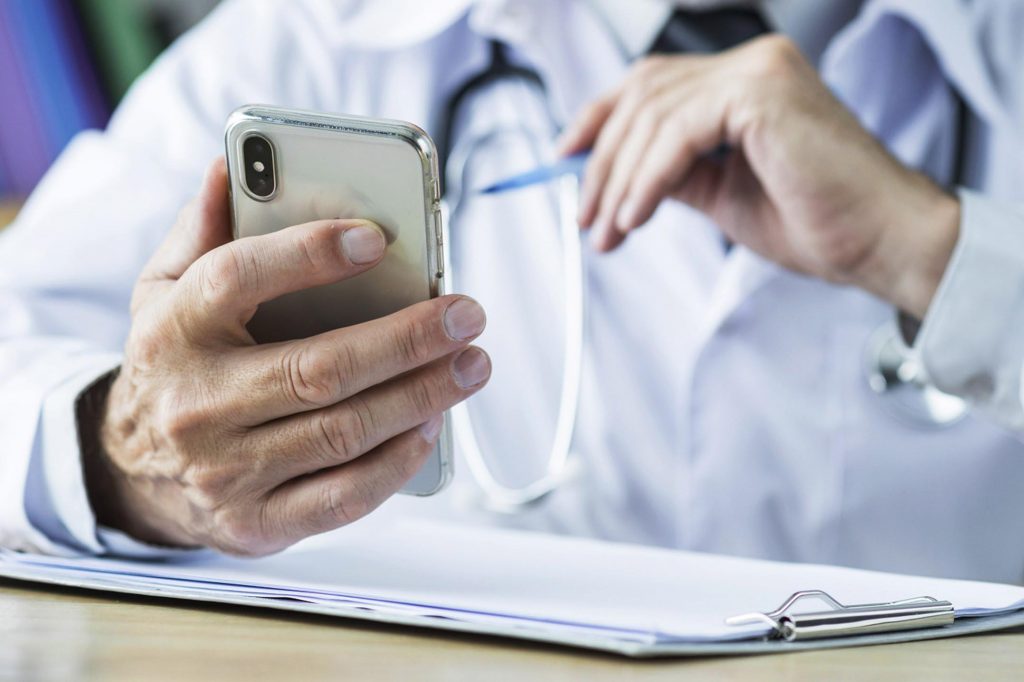 Tele-Consultation is now available at your convenience to offer instant access to quality care.
Cancer patients can consult our specialists at the comfort of their own home, with an appointment made prior to the tele-consultation. Although tele-consultation has its own limitation as compared to a face-to-face consultation, this service provides an additional solution with convenience for follow-up patients.
After the appointment is confirmed, you will receive a link to connect with our medical specialist who is suited to your medical needs. The link will direct you to the video conference call where the tele-consultation takes place. The video conference call can be conducted easily via a smartphone or computer where there is access to the internet.
Price: RM 80.00 (MMCH Patient) | RM 130.00 (New Patient)
What is Tele-Consultation?
Tele-Consultation uses the edge of the internet and smartphones to allow cancer patients to consult doctors without the need to be physically present.
Is Tele-Consultation suitable for every patient?
Tele-Consultation is suitable:
For follow-up patients who seek a second or subsequent consultation (for specific medical advice) where a first face-to-face consultation with our medical specialist has already taken place

, or
For new patients who seek 

general

 medical advice (without any reference to a person's medical condition).
Tele-Consultation provides an additional solution with convenience for follow-up patients without the need to be physically present.
If you are seeking for a second medical opinion, our medical professional on-duty will request for a digital copy of your medical reports for preview and advise you accordingly whether this Tele-Consultation service is appropriate for your current medical needs. You may be advised to come to the hospital for a face-to-face consultation and further examination.
Is patient's consent required for the Tele-Consultation?
Patient's consent is required so that the patient understands the possible risks, the nature of Tele-Consultation, and his/ her rights associated with the use of this service and the processing of his/ her personal and sensitive data. Customer Service will provide you the link for the Patient's Consent Form.
How is the diagnosis made without any physical observation being made?
Our medical specialist shall advise you to the best of his or her capability while carrying a Tele-Consultation session. However, should you be required for any tests or required for a more detailed examination, our medical specialist shall advise you accordingly.
Appointment & Payment Process
How do I proceed to make an appointment?
You may contact our Customer Service via Whatsapp, email, or call +604-8923808/ +6016-5217054 to make an appointment or for further assistance.
Our Customer Service will guide you through the appointment process where you will be required to fill and submit the Patient's Consent Form. For new patients, you will be required to send in your digital medical records. Once confirmed, the appointment details (date & time) and the link to the Tele-Consultation will be sent to your email address.
How do I make the advance payment?
Price for MMCH Patient: RM80.00

 | 

Price for New Patient: RM130.00
Once our Customer Service has confirmed your appointment date and time, you will be informed of the charges and you are required to make an advance payment via online banking. Additional fees for a Radiologist report may be charged.
Kindly speak to our Customer Service for further information regarding the charges and how to make the advance payment.
Mount Miriam Cancer Hospital – CIMB Bank: 8003831213
(Swift code: CIBBMYKL)
Can I cancel or re-schedule my Tele-Consultation appointment?
Kindly contact our Customer Service should you wish to cancel or postpone the appointment to another date and time. Cancellation and postponement can only be done not less than 24 hours prior to your appointment date and time. Otherwise, the amount paid will be forfeited.
Refund is only applicable for patients/payees with Malaysian bank account.
RM30.00 will be charged for the admin & finance charges.
Postponement of the appointment is allowed only once, and any deferred appointment date must not be more than 7 working days from the given appointment date.
Other Technical Questions
How does the Tele-Consultation work?
You will receive a confirmation email containing a unique Zoom link, created for your Tele-Consultation appointment. You are advised to join the video conference call by clicking into the link, shortly before the scheduled time. Our medical specialist will then attend to you via the video conference call.
Is a video consultation required or can it be an audio consultation instead?
The Tele-Consultation should be conducted using both video and audio. The device (smartphone or computer) used by the patient should have a working microphone and camera to ensure clear audio and video during the Tele-Consultation.
Do I have to download any app in order to proceed with the Tele-Consultation?
You will be required to download the Zoom application on your phone or computer.
Simply by clicking into the Zoom link provided in the confirmation email, you will be directed to the Zoom application and connected to the video conference call.
You are advised to click into the link and download the application before the appointment time.
Contact Us
If you have any further questions regarding the Tele-Consultation, kindly contact our customer service: